Founder, OCD Specialist
LCMHC, LCAS
she/her/hers
I am no longer accepting new clients at this time. I am still accepting consultations for therapists who need help with treatment planning for their clients with OCD. If you are a therapist or mental health professional and interested in a consultation appointment with me, please email me so we can talk about your specific needs.
I'm Michelle Lefeavers, a Licensed Clinical Mental Health Counselor, Licensed Clinical Addiction Specialist, and owner of Salem Counseling & Consulting. I consider myself a teacher as well as a therapist. I want to give you the tools you need in order to reduce your anxiety and depression. I believe that everyone faces obstacles; barriers that prevent us from reaching our goals and living our best life. Anxiety, trauma, depression, and internal struggles are unfortunately a part of the human condition. I have trained extensively in anxiety and insomnia. I work with those who hope to find some form of peace from anxiety, insomnia, OCD (including 'Pure O'), and phobias. In a world full of multi-tasking and trying to maneuver life, anxiety and insomnia can be overwhelming. I strive to provide an open, nonjudgmental, and warm environment for clients to grow. I'm interactive. Listening is a huge part of my job, but I'm also going to give you a lot of feedback during session. I want you to walk away with new information and a new perspective. I want you to walk away with new information and a new perspective.
Michelle offers online therapy for North Carolina, Florida, and Vermont.
Email Michelle: [email protected]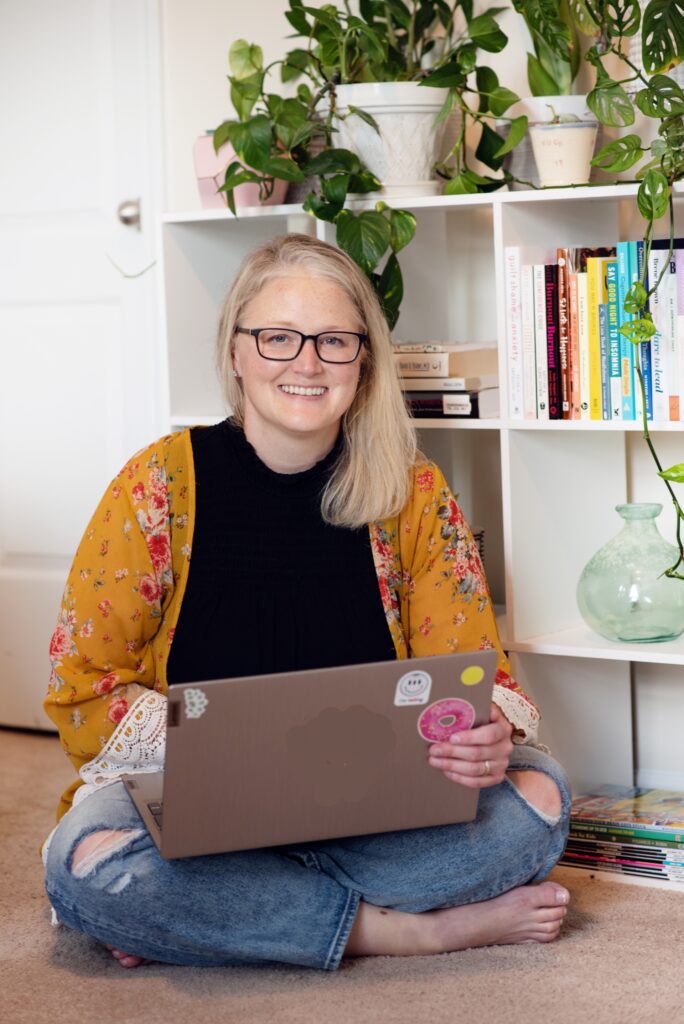 My Specialties Include:
• Anxiety & Phobias
• Life Transitions
• Obsessive Compulsive Order (OCD including Pure O) using ERP, ACT
• Insomnia (Trained in CBT-I)
• College/Graduate School Issues
• Gender Identity Support
Insurance Accepted:
• BCBS
• BCBS SHP
• Bright Health
• Anthem
• Medcost
• CBHA
• Cigna
• Private Pay Rate – $150
BCBS State Health Plan Members – We are CPP providers and by choosing a therapist at Salem Counseling & Consulting, you have a $0 copay through 2023 per Blue Cross and Blue Shield.
---