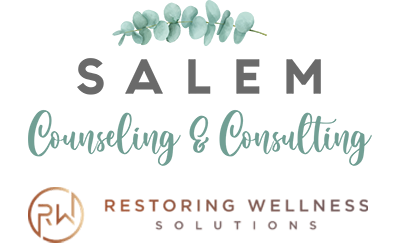 Salem Counseling & Consulting is excited to begin a partnership with Restoring Wellness Solutions to offer Ketamine Assisted Psychotherapy.
Restoring Wellness Solutions is Winston-Salem's premier ketamine infusion center founded by Anna Plummer-Roberts, MSN, CRNA. She is the lead clinician at Restoring Wellness and is a certified registered nurse anesthetist (CRNA) with a specialty in providing safe and comfortable anesthesia services in the community since 2015. Anna has a passion for helping patients with mental health issues and is a strong advocate for the relief that KAP can bring.
Restoring Wellness Solutions is located off of Stratford Road at 200 Charlois Blvd Suite 500, Winston-Salem, NC, 27103 and is close to major highways for those coming from out-of-town or out-of-state for ketamine infusions. Anna's practice focuses solely on ketamine infusions and KAP, so you can rest assured that the focus is on you feeling better and having relief from your symptoms.
Contact Restoring Wellness Solutions
Laura Hutchins MA, LCMHC, LCAS is the lead therapist working with our ketamine assisted psychotherapy program. Laura is a licensed clinical mental health counselor and clinical addictions specialist. She is a trauma-competent clinician who has received training in psychedelic assisted psychotherapy and is currently pursuing certification in KAP. She has 10 years of experience working with a wide range of client populations and diagnoses in mental health and substance abuse settings.
Laura values diversity and believes that therapy should be a safe space for everyone. In her free time, Laura enjoys kayaking, building Lego, and spending time with her partner and their four fur-kids.
If you are already in therapy, you can continue seeing your existing therapist while participating in KAP with Laura. Laura and Anna will coordinate care with your established therapist and work as a collaborative team.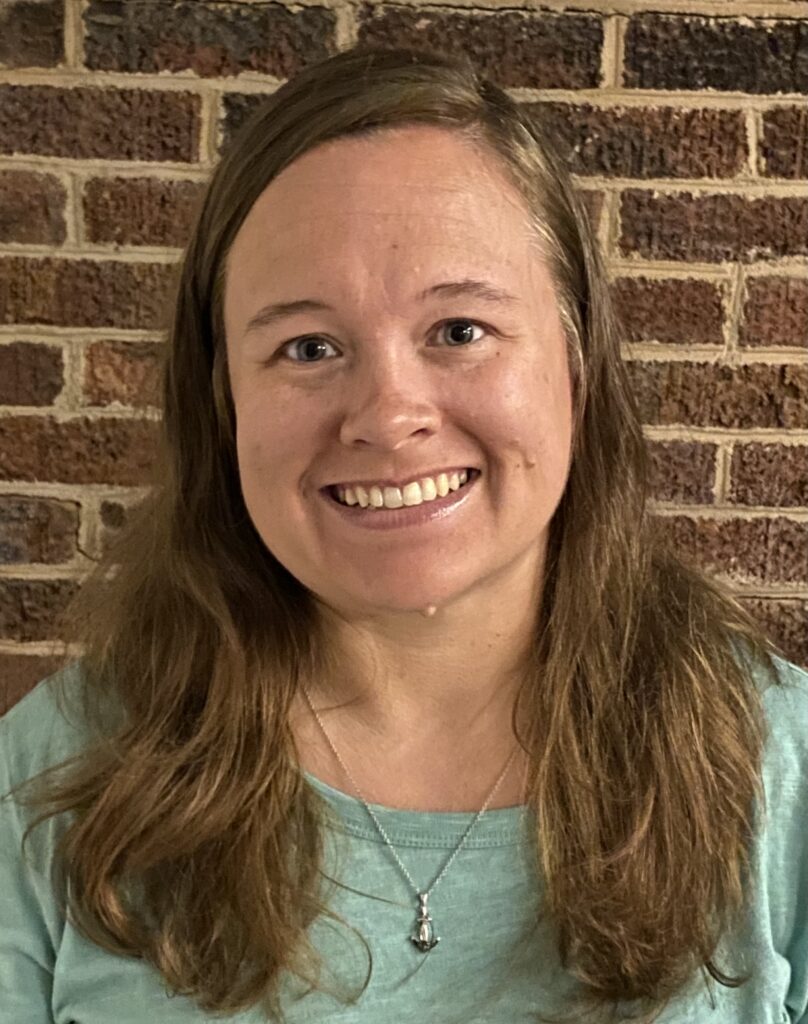 Insurance accepted for ketamine assisted psychotherapy (this does not apply to the IV infusions)
• Aetna
• BCBS
• BCBS State Health Plan ($0 copay for 2022)
• Bright Health
• Medcost
What is KAP?
Ketamine assisted psychotherapy combines the benefits of ketamine infusions and psychotherapy to enhance results and obtain longer periods of relief from mental health symptoms.
How do these two things work together?
Individualized and tailored ketamine infusions provide rapid relief of symptoms by stimulating improvement in brain communication pathways, increasing plasticity in the brain, decreasing inflammation, and increasing high functioning brain states. These changes in the brain help disrupt rigid, maladaptive thoughts, behaviors and disturbing memories that contribute to symptoms of mental health disorders. Appropriately timed psychotherapy sessions to address underlying emotional trauma takes advantage of the changes that ketamine infusions cause in the brain. Therapy sessions help incorporate the ketamine experience into everyday life. This can help integrate new relationship templates, new patterns of thinking and feeling, and support new behaviors and beliefs.
Strategically timed trauma- and attachment-informed psychotherapy to address underly- ing emotional wounds, paired with ketamine administered in precision-calibrated doses to ensure high-entropy brain states, may be key to improving the quality and duration of ketamine's thera- peutic efficacy for treatment-resistant depression. This approach optimizes the opportunities for change created by ketamine's known effects as a rapid antidepressant that stimulates synaptogenesis, normalizes neural connectivity and coherence, enhances neuroplasticity, reduces inflammation, and induces high-entropy brain states with associated subjective psychedelic experiences. This strategy may optimize the opportunities for change created by ketamine's glutamate modulation, nor- malization of neural connectivity and coherence, and stimulation of synaptogenesis and neuroplasticity—and may be key to improving the quality and duration of ketamine's therapeutic efficacy with TRD individuals.
Important aspects of setting include a comfortable and welcoming and soothing treatment context, the supportive presence of a therapist during and after the ketamine experience, and an appropriate selection of music to help ensure that the experiential phenomena will retain a positive tone.
It has been suggested that ketamine efficacy might be improved through the addition of multi-modal individually tailored trauma-informed psychotherapies focused directly on rewiring the underlying disrupted attachment, and targeting associated autonomic and sympathetic sys- tem dysregulation, neural incoherence, and inhibited or abnormal interpersonal relational patterns
Muscat, S.-A.; Hartelius, G.; Crouch, C.R.; Morin, K.W. Optimized Clinical Strategies for Treatment- Resistant Depression: Integrating Ketamine Protocols with Trauma- and Attachment-Informed Psychotherapy. Psych 2022,4,119–141. https:// doi.org/10.3390/psych4010012