MS, LCMHC
they/them
I'm Jess, and I am a queer neurodivergent therapist specializing in LGBTQIA+ friendly, neurodivergent-affirming, and trauma-informed therapy. It's my passion to support folks who are feeling the weight of shame and self-doubt, questioning where they belong/who they are, and struggling in their relationship with food and body. I know how painful it can be to feel out of place and like you're trying to fit into a mold that just doesn't feel right for you, so it's important to me to cultivate a space where you can feel like it's celebrated to be you. In our space, there is no such thing as being "too sensitive" or "too much."
I approach therapy work from a place of personal and professional experience. I believe it's important to acknowledge that my personal experience includes holding several privileged identities, including being white and thin, so I am committed to engaging in anti-racist and fat positive + body liberation learning outside of sessions.
My professional experience includes incorporating somatic approaches, including polyvagal theory and Embodied Recovery, to build awareness of your nervous system and needs to regulate. We may also engage in IFS/"parts work" to help create compassion and understanding toward parts of your experience that may have been stigmatized. I also tend to use attachment-based approaches, including DARe (Dynamic Attachment Re-patterning experience), which is focused on creating a healing relationship between the counselor and client. Most recently, I have been engaging in trainings from RDs for Neurodiversity and Ample + RootED focused on fat positive, neurodivergent-affirming, LGBTQIA+ friendly, anti-racist, and anti-oppressive approaches to eating disorders work.
I believe that the context of your experience in the world has an impact on your mental health and relationship with yourself, food, and body, so I invite conversations about how your identities show up in your life as well as in the therapy space to your comfort level. Throughout therapy, I try to level out power dynamics as much as possible by emphasizing client autonomy, feedback, and collaboration. When you come into therapy, my hope is that it can be a chance to experiment with breaking away from social norms like eye contact and sitting still for an hour- I love to get creative with clients about what they need to feel comfortable in therapy.
If you're tired of conforming to bullshit expectations and want to connect to your authentic self, reach out!
Email Jessica: [email protected]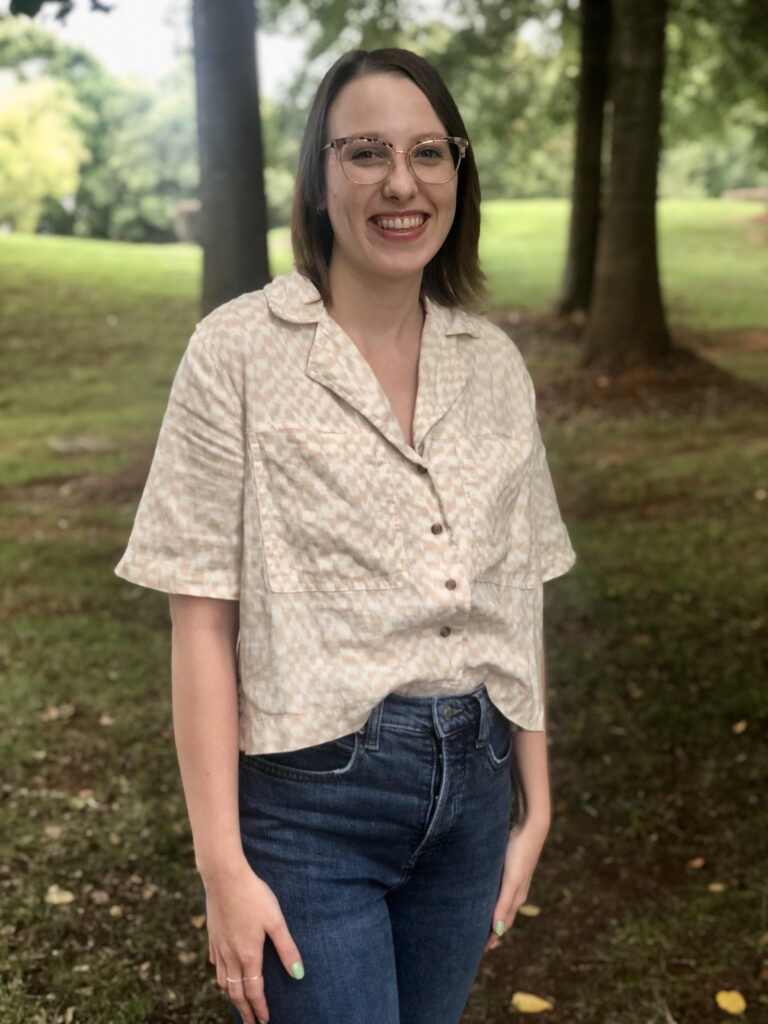 My Specialties Include:
• ADHD
• Autism
• Eating Disorders and Relationship with Food and Body
• LGBTQIA+ Issues and Identity Exploration (I particularly enjoy working with the A-spec community!)
• Self-esteem
• Relationship stress and/or relationship patterns
Insurance Accepted:
• Aetna
• BCBS
• BCBS State Health Plan
• Blue Home Novant

BCBS State Health Plan Members – We are CPP providers and by choosing a therapist at Salem Counseling & Consulting, you have a $0 copay through 2023 per Blue Cross and Blue Shield.
---